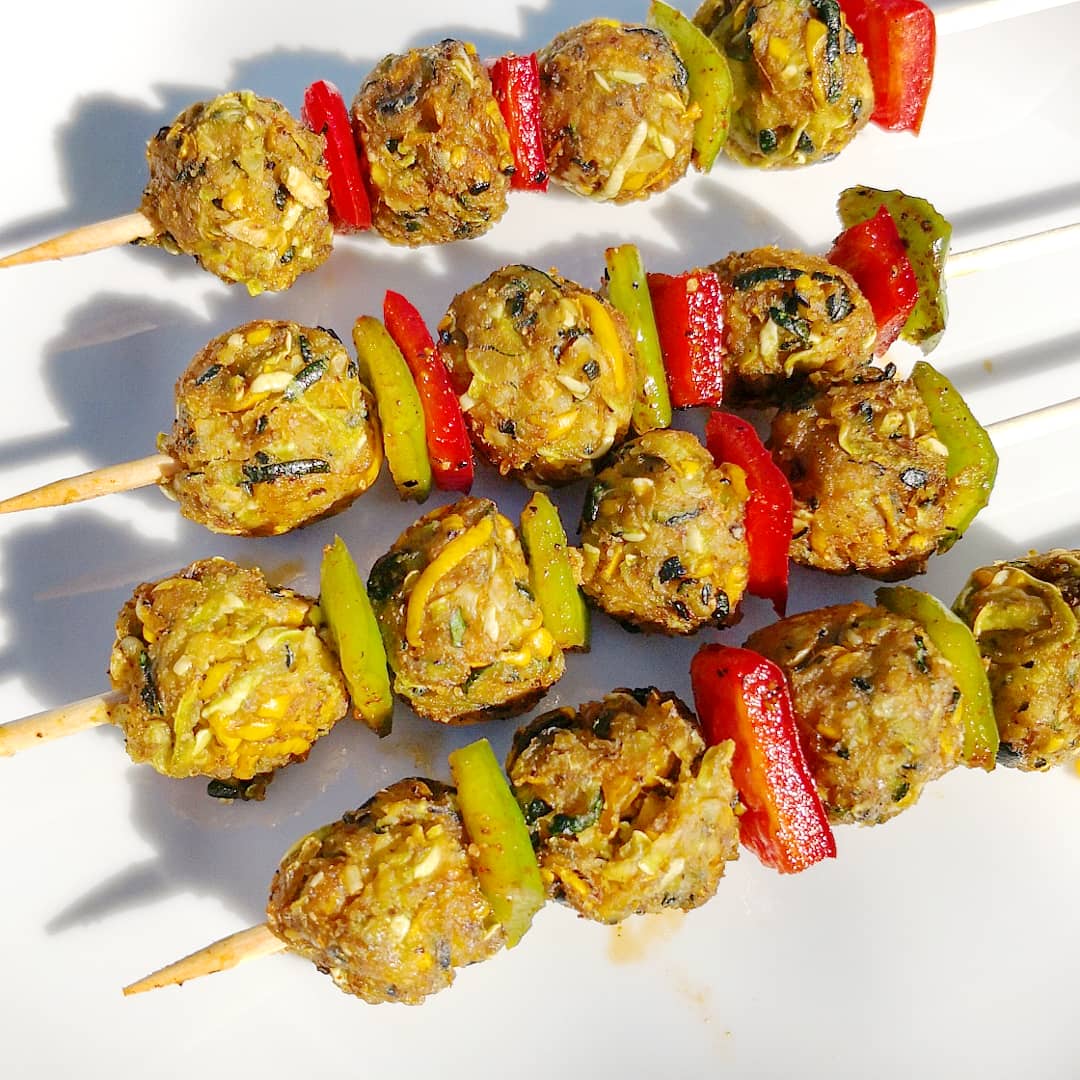 Garam Masala Kofta Skewers
Prep time: 20 mins.           Feeds: 2-4 people.       
Inspired by my old Indian cooked recipes. 
Ingredients:
2-3 large zucchinis

1 tbsp ground activated walnuts or pecans or sunflower seeds

1/2 tsp garam masala

1/2 tsp paprika powder

1/2 tsp Himalayan salt

1/4 tsp black pepper

Optional – a little bit of coconut nectar 
Method:
First shred the zucchini in a bowl, sprinkle the salt on them and mix well. Leave them aside for an hour for the water to come out. Then take handfuls and squeeze out the water. Discard the water. Mix in the rest of the ingredients and mix well with your hands. Make little balls and dehydrate at 42°C for 2-3 hours. You can them put them on sticks with marinated veggies.
---