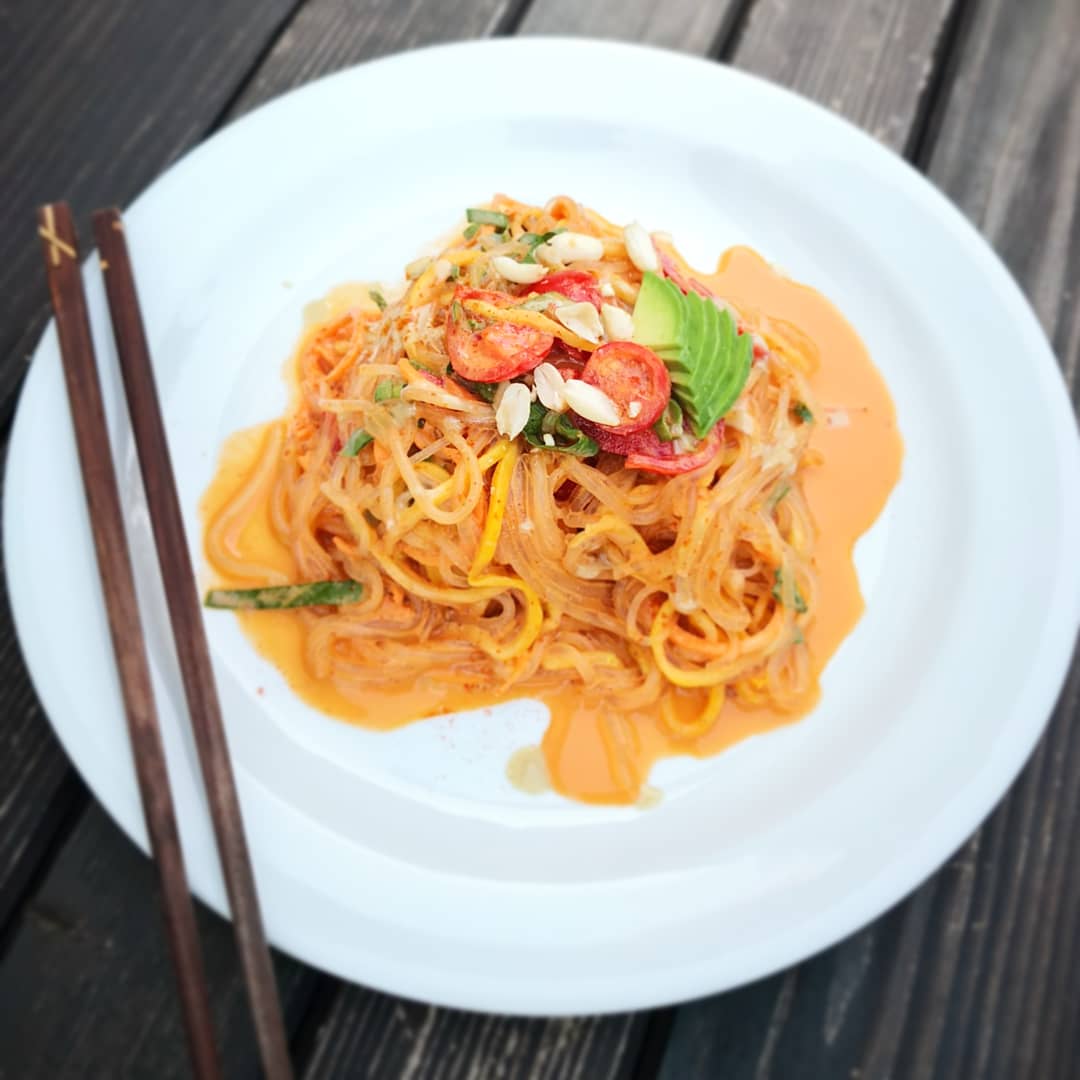 Kelp Noodles Pad Thai
Prep time: 10 mins.           Feeds: 1 person.       Equipment needed: High Speed Blender
Ingredients for the sauce:
1/2 a small red bell pepper

1 small dry tomato piece

1/8 zucchini

5 dates

Juice of 1 lemon

1 tsp of miso or tamari or coconut aminos

1 giant thumb of ginger

2 tbsp of raw activated peanuts or peanut butter or raw tahini or hemp seeds

1/2 tsp of black Himalayan salt

1 thumb of leek or spring onion

1/2 tsp peppercorns

Water if needed
Method:
Blend all ingredients until real smooth.
Pad Thai preparation
First, soften the kelp noodles. 1 pack per person (appx. 300g) should be enough. Remove from pack, rinse them, place them in a bowl, squeeze the juice of 1 lemon and put a tsp of sea salt or Himalayan salt, submerge the kelp noodles with warm water and let it sit for 1 hour. Drain, mix in with sauce and add toppings. You can add volume by adding zucchini noodles.
Topping options
Red pepper, cherry tomato, spring onion, avocado, shredded carrot, alfa alfa sprouts, mung bean sprouts, raw peanuts, tahini drizzle, cilantro, etc…
---