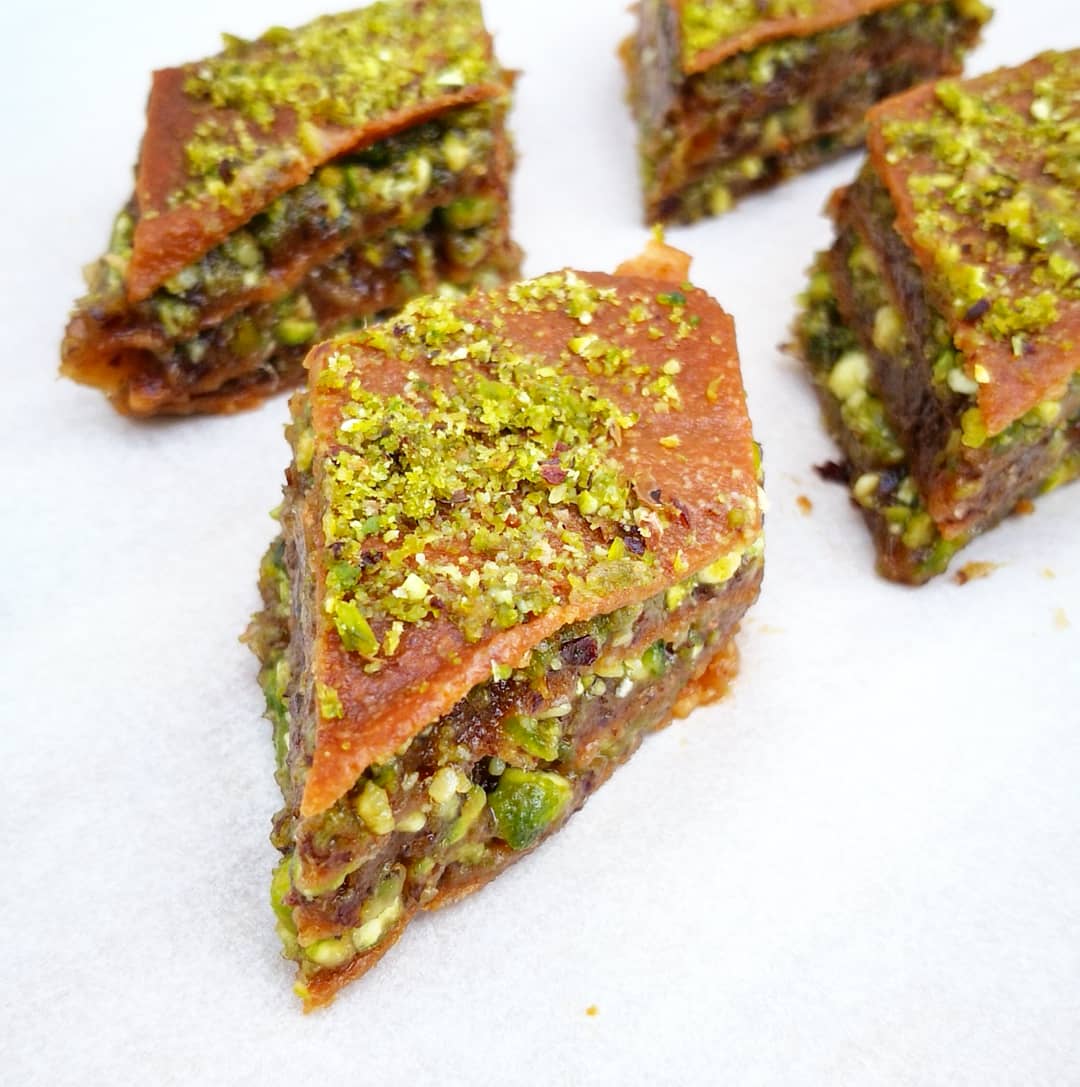 Pistachio Cardamon Lemon Baklawa
Prep time: 30 mins.           Feeds: 8 people.       Equipment needed: High Speed Blender, Food Processor, Dehydrator
STEP 1) Filo Pastry
Ingredients
4 peeled apples

1 handful of activated golden flax seeds

1 tbsp of lemon juice

1 pinch of cinnamon
Method:
Blend all ingredients until real smooth. Spread on tray as shown in photo and dehydrate for ~12 hours or until totally dry. 
.
STEP 2) Pistachio Filling
Ingredients
10 dates

1/4 tsp of cardamon

Juice of 1/2 a lemon

2 handful of raw activated pistachios
Method:
Grind all ingredients until well chopped.
.
STEP 3) Assemble, cut and store
Cut the filo pastry sheet into 4 rectangles and spread the walnut filling on 3 of them. Place one on top the other and place the last sheet on top. Pour Orange Blossom water on top of the whole baklawa (appx 2 tbsp) or sweetened water with coconut nectar or raw pure honey. Now keep the baklawa covered in the fridge for few hours. In this time, the filo pastry sheets and filling will soak up the water and its aroma and get soft and juicy.
After the soaking stage, you can finally cut the baklawa into diamond shapes, sprinkle finely chopped pistachio and enjoy. Can be stored in the fridge for up to a week. If it lasts 🙂

.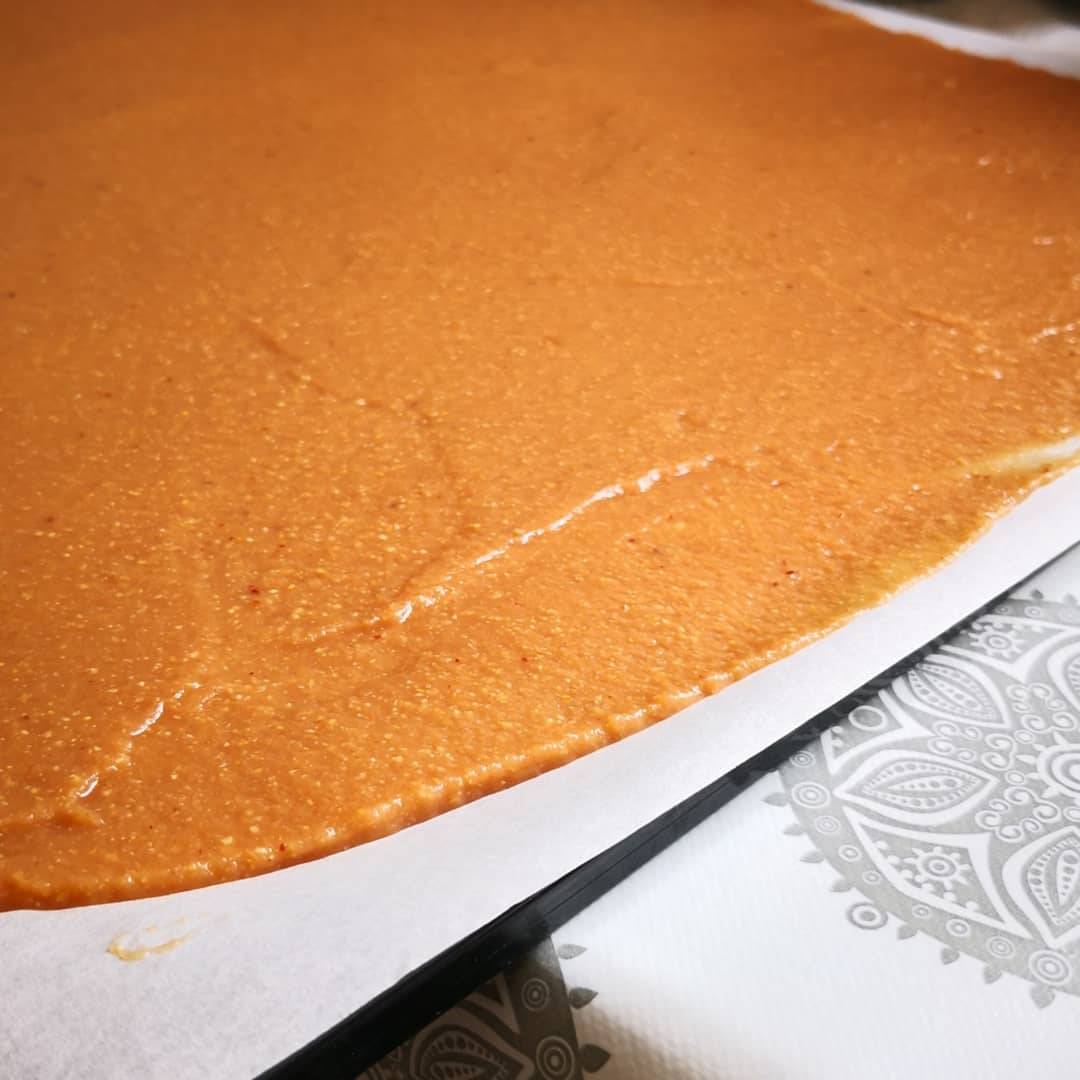 ---