This retreat is cancelled due to the current CODIV-19 situation.
.
Coming Back Home
Transformational Gong Retreat Montenegro
Our retreat provides a unique transformational experience that improves your mind and body wellness through Yoga, Sound Healing, Gongs, all night Gong Puja, detoxing with delicious Raw Vegan meals as well as free time for yourself.
4 days for reconnecting with yourself while nurturing your body and enjoying the beauty of Montenegro.
Rediscover and celebrate what lies within you.
Our intention is to support you in reconnecting with yourself and identifying the blocks and burdens that prevent you from moving forward.
If you feel that you are not moving forward
If you need to reconnect with yourself and your inner power
If you need more clarity and confidence
Then this retreat is for you.
The Adriatic Sea, the sound of the waves, the surrounding mountains will inspire you to reconnect to yourself, to nature and to find clarity and peace within.
We will:
• Nourish, nurture and strengthen your body with Hatha and MEM Gong Yoga
• Calm and harmonise your mind through sound, meditations and pranayama (breathing techniques)
• Let go of subconscious patterns, blockages, limiting beliefs, fears through sound baths, gong yoga and working with intention
• Experience the magic when mind and body work together as an expression of soul purpose
• Enjoy healthy and delicious raw vegan meals made with love by our own Chef
• Allow our bodies to become lighter, gently detoxing and removing obstruction with experienced guidance and support
• Deeply reconnect with nature as our special location is surrounded by the sea, the forest and mountains
We are also offering additional options to book such as Stand Up Paddle, a Boat Tour to the Island of the Lady of the Rock and a Raw Vegan Workshop with our chef de cuisine, Myriam Bakhti (Raw Mama Nature).
.
MORE ABOUT THE GONG

The Gong is the only tool known to men that can bring you from Beta (awake state, analytical thinking) to Theta (lucid dreams, hypnosis, deep meditation) in few seconds.
In Theta your body and muscles are completely relaxed, your internal organs and immune system operate effectively, your heart beat, respiration and blood pressure slow down and you wake up rejuvenated, renewed and refreshed.
This is the state when healing takes place, stress is melted away, worries have vanished.
In Theta you are able to access your subconscious mind and change for good the beliefs and patterns of behaviour that no longer serve you.
The gong is a very powerful tool that changes our consciousness.
It brings you effortlessly to a state of meditation by quieting your internal dialog.
During a Gong bath you are lying down covered by a warm blanket and bathing in the sounds of Creation, the sounds of Eternity.
The vibrations are travelling through your entire body from head to toe which is very relaxing and soothing.
After a Gong bath you open up and experience a deeper connection to yourself. You get more clarity. You expand into a place of love and truth within yourself.
MORE ABOUT MEM GONG YOGA
MEM= Muscles, Emotions, Meridians
MEM Gong Yoga is a combination of breathing exercises, body movement, intention and sound to release old patterns and emotions that reside on our bodies.
After a series of body movements that activate specific muscles and meridians we lay down for a Gong bath.
MEM GONG YOGA focuses on 39 Muscles; each one of them linked to one of the 12 main Meridians and the Emotions that they hold. By bringing in the breath, movement, intention, sound and affirmations, we release stuck emotions, congested energy and old patterns stored in our bodies promoting health, wellbeing and inner peace.
MEM Gong Yoga is a yoga practice created by Gong Grandmaster and Kundalini Yoga Teacher Don Conreaux. He was one of the first students of Yogi Bhajan being introduced to the gong.
It is yoga of self-responsibility to feel and focus and decide yourself the way to adapt it due to your needs.
The exercises can be adapted to sitting, lying and standing positions.
It is a yoga that teaches you how to come to full presence.
It is a yoga of creativity and oneness.
MORE ABOUT GONG PUJA
The Gong Puja is a sacred celebration and sound meditation, developed by Grand Gong Master Don Conreaux. The Gong Puja lasts 7 ½ hours which is the equivalent of 10 x 45 minute gong baths.
It is believed that 45 minutes is the time taken to complete a full sound journey. This is based on Swiss mathematician and musicologist Hans Cousto's research into planetary frequencies which are those used in the planetary gongs today.
Yogi Bhajan believed that the Gong was the most powerful tool for healing. He taught that the 45 minute gong session would clear any immediate blocks and that 10 sessions would clear most blocks.
Gong Puja gives you 10 consecutive 45 minute gong sound immersions. During the puja we sleep through the night into the early morning bathed in the healing sound vibrations.
The gentle and aware gong play will cradle you into deep brain waves of alpha, theta, delta to totally relax your body-mind-system for restoration, rejuvenation, transformation, cleansing and deep tension release on all levels in order to prosper again. Further effects can be the strengthening of your immune system and nervous system.
The effect of the gongs sound wave on our brain is able to reduce and slow down the amount and uncontrolled flow of thoughts and moves the water in our cells for cleansing and rinsing. This can open the door to healing processes and transformation.
.
MORE ABOUT HATHA YOGA

Hatha yoga is a combination of asanas (body postures), pranayama (breathing exercises) and relaxation.
It allows you to reconnect with yourself, harmonise your mind, bring yourself into a state of balance while nurturing and strengthening your body.
We will be combining breath and movement, stretching every muscle in our body, increasing our flexibility and strength, improving our posture, and learning to breath more fully which will make us more relaxed and balanced.
The classes are suitable for beginners and advanced yogis.
.
MORE ABOUT RAW VEGAN FOOD

Nature offers us alive and complete foods that are perfect for our bodies just as they are. Hence a raw diet is the most natural way of eating just like for any other species. We are the only species that applies heat to our food.
A raw vegan diet consists of uncooked and unprocessed alive plant-based foods – fruits, vegetables, greens, nuts, seeds, sprouted legumes, sprouted grains, sprouts and spices. If heated, heated at not above 42°C (105°F) to maintain aliveness and full nutritional properties.
Our chef is specialised in making delicious cultural foods that are recreations of our favourite dishes in a raw vegan version, Check her website and Instagram to see more what awaits your belly:
Website: rawmamanature.net
Instagram: @raw.mama.nature
.
MORE ABOUT MONTENEGRO

Overlooking the Adriatic Sea lies Montenegro, the Balkan country which takes its name from the magnificent peaks making up more than 80 per cent of its geography.
Montenegro is a place of exceptional beauty and untouched nature.
It is the ideal place for you to relax, rejuvenate and reconnect with yourself and Mother Nature.
One of the most exquisite gifts that Mother Nature has given to Montenegro is the Bay of Kotor. It is the only bay on this side of Mediterranean coast that resembles a Norwegian fjord. At the very entrance of the bay, it feels like you are entering into some land Far Far Away, just waiting for some nymphs or sirens to jump out of water and salute you. It resembles a dreamy, remote harbour, guarded by mountains, where magic happens…
MORE ABOUT THE VENUE

Stone Bridge Eco Lodge Hotel is located in the Bay of Kotor on the mountain of Morigny at an altitude of 400 meters above sea level, in a unique natural landscape, in one of the most beautiful places of the Kotor Bay.
In this unique place sea and pure mountains air blend together and create a powerful healing effect.
The majestic mountains that surround the emerald waters of the sea will touch your heart and make you feel that you are in paradise.
The Kotor Bay impresses with its magnificent views. It is included in the list of 25 most beautiful bays in the world, and its cultural heritage is protected by UNESCO.
Stone Bridge Eco Lodge is an ideal place for relaxation, rejuvenation and deep reconnection with yourself and nature.
Website: http://www.stonebridgeeco.com
.
MORE ABOUT THE ORGANISERS

ALEXANDRA OTT is a MEM gong yoga kriya design scientist, gong player, gong teacher, sound healer, sound therapist and sound artist, drum circle facilitator and percussionist. Combining the columns rhythm and sound.
In the field of sound she is working with all ages from kindergarten children to elderly people offering sound and rhythm events, gong bathes, all night long gong pujas, mem gong yoga experience lessons, drum circles and individual gong and sound sessions for healing purpose.
Her way of the sound started 20 years ago as musician and finally arrived when playing the gong 2014 and in tradition of Don Conreaux in 2016.
Studying MEM GONG YOGA EXPERIENCE Level 1 with Abby Del Sol/Tone of Life in 2018, MEM GONG YOGA TRAINING OF HOLISTIC RESONANCE with Petra Trtnik/SLO and Tim Byford/GB 2019-2021.
Gong and Sound Healing Trainings, Sound Performance Trainings with Tom Soltron and Abby Del Sol/Tone of Life in Taiwan and the Gong Caravan of Peace throughout the Balkans iniciated by Don Conreaux and Gongmuse Mojca Malek/SLO are important waymarkers of her personal gong journey.
She is a Kundalini Yoga Practicioner since many years in a group and doing daily personal practise (Sodarshan Chakra Krya, Sadhana) which is the root and inspiration for her work. Regular Gong Consciousness Trainings and Gong Master Trainings by Don Conreaux always including Kundalini Yoga Practise and Teachings. Preparing guests for a gong bath or gong meditation is always accompanied by MEM Gong Yoga Exercises or Breathing Exercises.
Website: www.AlexandraOtt.de, www.klangbotschafterin.com
Instagram: https://www.instagram.com/alexandra.ott.gong/
Facebook: https://www.facebook.com/alexandra.ott.3994/
Email: AlexandraO@gmx.de
NATALIA DYLAWERSKA is a hatha yoga teacher, a sound healer, a certified Gong Master and a MEM Gong Yoga kriya design scientist.
She studied sound healing and sound therapy with tibetan singing bowls at the Peter Hess Academy (Poland/Germany).
Then learned the art of Gongs from Gong Master Don Conreaux and Gongmuse Mojca Malek.
And studied MEM Gong Yoga of Holistic Resonance with Petra Trtnik and Tim Byford.
"My intention is to share with you how our mind and body resonates with the frequency and vibrations of sound and how we can use this energy to release what is no longer needed, relax and restore back our natural state of being.
I desire to share with you my passion for remembering our infinite nature and connection to spirit.
It is through the sound of Gongs and singing bowls that I spread love, give people unconditional presence and empower them to embody their true Self and live their life purpose."
Instagram: https://www.instagram.com/natalia_dylawerska_/
Facebook: https://www.facebook.com/natalia.dylawerska/
Email: natalia.dylawerska@gmail.com
MYRIAM BAKHTI is an author, a yogi, an organic gardener, a blogger and a raw vegan chef. Her cuisine is not the common cuisine of the common chef, it ecompasses extensive and deep knowledge about Mother Nature and the Human Body, and the relationship between the two.
During the retreat she will introduce you to a gourmet raw vegan cuisine to inspire you in how to make your kitchen vibrant and delicious. She also shares free content on her social media platforms to assist you daily with recipes and tips.
Website: rawmamanature.net/
Instagram: https://www.instagram.com/raw.mama.nature/
YouTube: Raw Mama Nature
Facebook: https://www.facebook.com/rawmamanature/
Email: myriam@rawmamanature.net
.
WHAT IS INCLUDED
• Twice daily practice of Hatha Yoga and Gong Yoga
• Daily sound healing sessions and Gong baths
• 4 nights accommodations in a beautiful Eco Resort Hotel on a mountain, surrounded by forest with sea view (with sauna and swimming pool)
• Organic and delicious raw vegan meals prepared be our own Chef
ADDITIONAL OFFER
• Boat Tour to the Island of the Lady of the Rock: 25 euro
• SUP to secret beaches of the Kotor Bay: 25 euro
• Raw Vegan Workshop: 15 euro
• Transport: 20 euro
• Individual Sound healing massage 1h: 30 euro
• Individual Gong Sound Session 1h: 70 euro
DAILY SCHEDULE
Thursday 9th April
• 18h-20h dinner and introduction to raw vegan diet
• 20h- 22h sharing circle, GOOD NIGHT GONG KISS, gong bath
Friday and Saturday 10th and 11th April
• 9h – 10h30 BEAUTIFUL MORNING Hatha and MEM Gong YOGA
• 11h – 12h30 Brunch
• 13h- 17h Boat tour or Stand Up Paddle or Beach time
• 18h- 19h30 Dinner
• 20h- 22h GONG BATH, Yin restoring Gong Yoga
Sunday 12th April
• 9h – 10h30 BEAUTIFUL MORNING Hatha and MEM Gong YOGA
• 11h – 12h30 Brunch
• 13h- 17h  Raw Food Workshop or Forest walk, Free time
• 18h- 19h30 Dinner
• 20h- 22h Introduction, Preparing for Gong Puja (Altar, Space,
Water, Snacks, Setting)
• 23-06.30h ALL NIGHT GONG PUJA
Monday 13th April
• 9h – 10h30 Sharing round Gong Puja, light body movement
Good-Bye Circle
• 11h- 12h30 Brunch
PRICES
EARLY BIRDS
If you register before the 22.2.2020 your price falls down to 444 euro in a shared room and 505 euro in a single room.
NORMAL PRICE
*4 nights in shared room (2 people per room): 499 euro
*4 nights in single room: 555 euro
.
PAYMENT TERMS
In order to secure your spot, you need to pay a deposit of 50% of the total price in advance that is non-refundable.
If you wish you can also pay the full amount in advance (the other 50% which will be refunded in case of cancellation)
CANCELLATION AND REFUNDS
The 50% deposit is non-refundable at any time.
If you pay the full amount in advance and wish to cancel, you will be refunded 50% if you cancel before the 4th April. No refunds will be possible after the 4th of April.
For your questions write us an email to natalia.dylawerska@gmail.com
and AlexandraO@gmx.de
So looking forward to go on this journey with you
With love,
Natalia, Alexandra and Myriam
.
---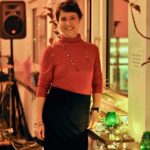 I feel very grateful for the sound healing by Natalia, she creates a very safe, relaxing atmosphere with her calming voice and soft presence for the frequencies to enter the body cells and to help to release the pain we carry. I experienced a beautiful shift after the session and she even helped me to gain more self awareness and insight into how I could embrace my inner child more. I felt very blessed to receive this experience, thank you Natalia for sharing your amazing, gentle healing gift with us! Love
Liya Soulsound
.
---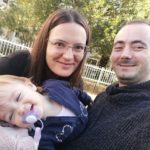 Aside from relaxation and healing, this can easily become a very transformative experience. It doesn't even require you to practice yoga, just to be acquainted with the basic techniques of breathing, since the sound and vibration does a lot. Let the sound of the bowls and Natalia's soft voice guide you through the experience and you'll be able to stop the rain using your thoughts 
Nemanja Slavković
.
---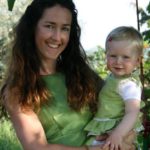 I am very glad I booked a session with Natalia a couple of months ago. Hearing and feeling the healing sounds of the bowls was an amazing experience, relaxing and quite sacred. It is a great gift that she is sharing with us. I highly recommend experiencing it and whilst writing about it now I am feeling the urge to book a session with her once again. Her presence and non-rushed approach, taking the time to talk a little before and after the session, are also very helpful and you manage to feel very relaxed around her. A very positive experience.       Laura Brown
.
---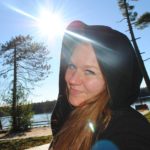 Raw Mama Nature left me speechless over and over again. So good, so tasty, so rich, ahh so yummy and potent. You can literally feel all the love she puts in and it is so nourishing. Every bite just made me so happy and feeling that raw mama nature vibe, for real. Foodgazming all the time and I can't wait to next time.
Petra Trtnik
.
---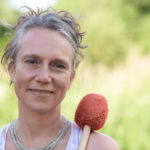 Raw Mama Nature was chefe de cuisine for MEM Gong Yoga Training 2019 in Montenegro. The way she chooses the eco, integral products and the way she prepares and serves the food is amazing spirit! The taste is just delicious and very vital and energizing and sooo beautiful and soft like her nature! Looking forward to my next visit and the next Raw Mama Nature Buffet! Highly recommended
Alexandra Ott
.
---
.
The night of the gongs….touched me deeply. The sound of the gongs have something very archaic and I was able to surrender completely. For that the team of gong players with Alexandra Ott have such beautiful energy and this gave me a secure feeling of letting go of everything and to feel being in safest possible hands. I had 2 very meaningful and intense dreams and I love to alternate between states of waking from sleep, sleeping and dreaming. I am looking forward to next gong puja because there is so much still to discover….
Arndt L. From Augsburg / Germany
.
---
.
Dear, Alexandra – Guardian of the silence
I attended an All Night Long Gong Puja and since that night I wish to write you and say thank you for this ONE SOUND which since that has been resonating within me.
It was so soft, so gentle, so mysterious deep that I got the feeling the whole universe is within this one sound and takes me in……it was a miracle…..
Thank you for this deeply touching work you do!
Antje Diekmann / Germany
.
---
.
Dear Alexandra,
I would love to thank you once again from the bottom of my heart for the great sound experience and to witness it myself and to feel it. Since that day I can feel myself again. This has not been able for me in this way for a long time. I feel I got my power back and I feel very clear. Not for a long time I have felt as good as I do now. THANK YOU!
Ute Schneckenburger / Germany
.